Whether you are:
a seasoned professional seeking to increase knowledge,
a company seeking to develop it's people,
or an organization wanting to share information;
TRAMU has helped other professionals like you. Let us drive your desired results.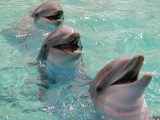 How do we do that? Performance improvement consulting, business consulting, training development, training delivery (classroom or online) and coaching. Let us help you increase your bottom line - $$$.
Copyright © 2009-2014 All rights reserved by TRAMU